All KangaCo! products are created by stylists for stylists. We know how much valuable time it can take to move back and forth from your station when working on a client. Every product we release is designed to improve stylists' productivity and increase clientele.
KAREN PERCY
KangaCo! is owned and created by Karen Percy and based out of Nashville, TN. KangaCo! is a company that caters to the hair care industry through innovative styling tools and accessories.
Karen has been a salon owner, stylist and chemical specialist for over two decades. Karen has been named runner up best colorist in Nashville, was chosen as one of the top 40 colorists in the country by Redken NYC. Karen's experience has made her keenly aware of what stylists need and want to make their craft more effective and profitable. All while making them look more professional.
Karen is passionate about teaching and encouraging students in salon schools. Did you know many students graduate from school without learning how to execute a blowout? A big focus of KangaCo! is teaching students how to perfect a blowout using KangaCo! products so they can start off their career on the right foot.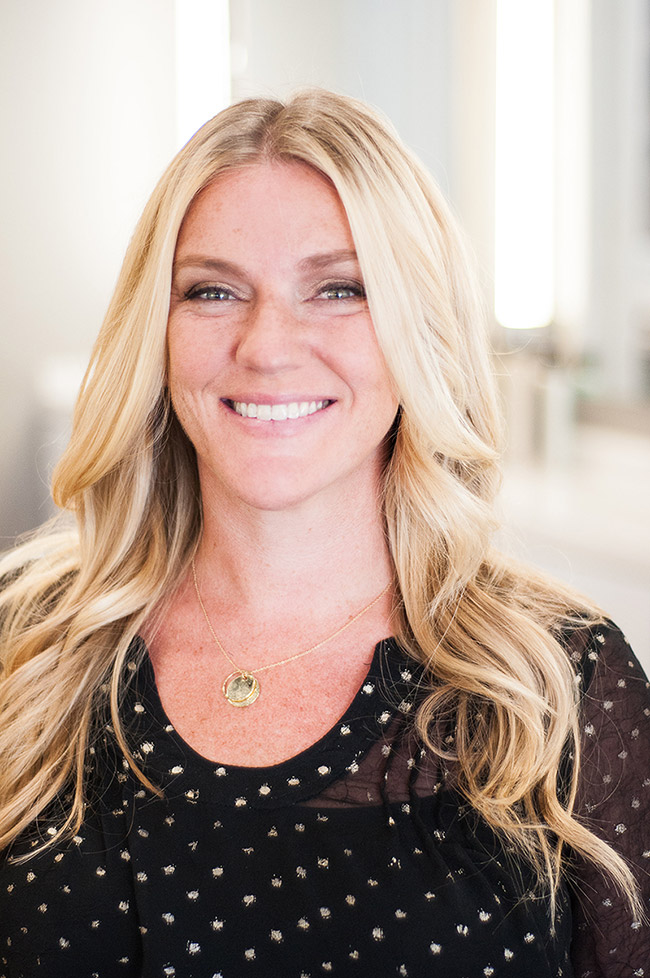 Leslie Embry
Leslie Embry opened her first blowout bar in Nashville TN in 2012. Leslie's goal for the Blowout Co is to make women feel beautiful and confident. She has since opened three more locations in Tennessee. To achieve her goal, she knows that she has to give her stylists the best tools available. In 2013, she was introduced to Karen Percy by her Director of Operations. She instantly fell in love with Karen's invention, the KangaBelt. She saw the potential for her stylists to work more efficiently and with less wear and tear on their backs and she knew she had to order them. All 65 of her stylists have been wearing the KangaBelt in her salons since.
When Karen approached her in 2018, asking if she would like to partner with her in her company, it was an easy decision. Leslie wants all stylists to reap the benefit of wearing their station around their waste and can't wait to introduce the industry to the rest of their product line. Together, they hope to make KangaCo a leader of innovation in the salon industry.