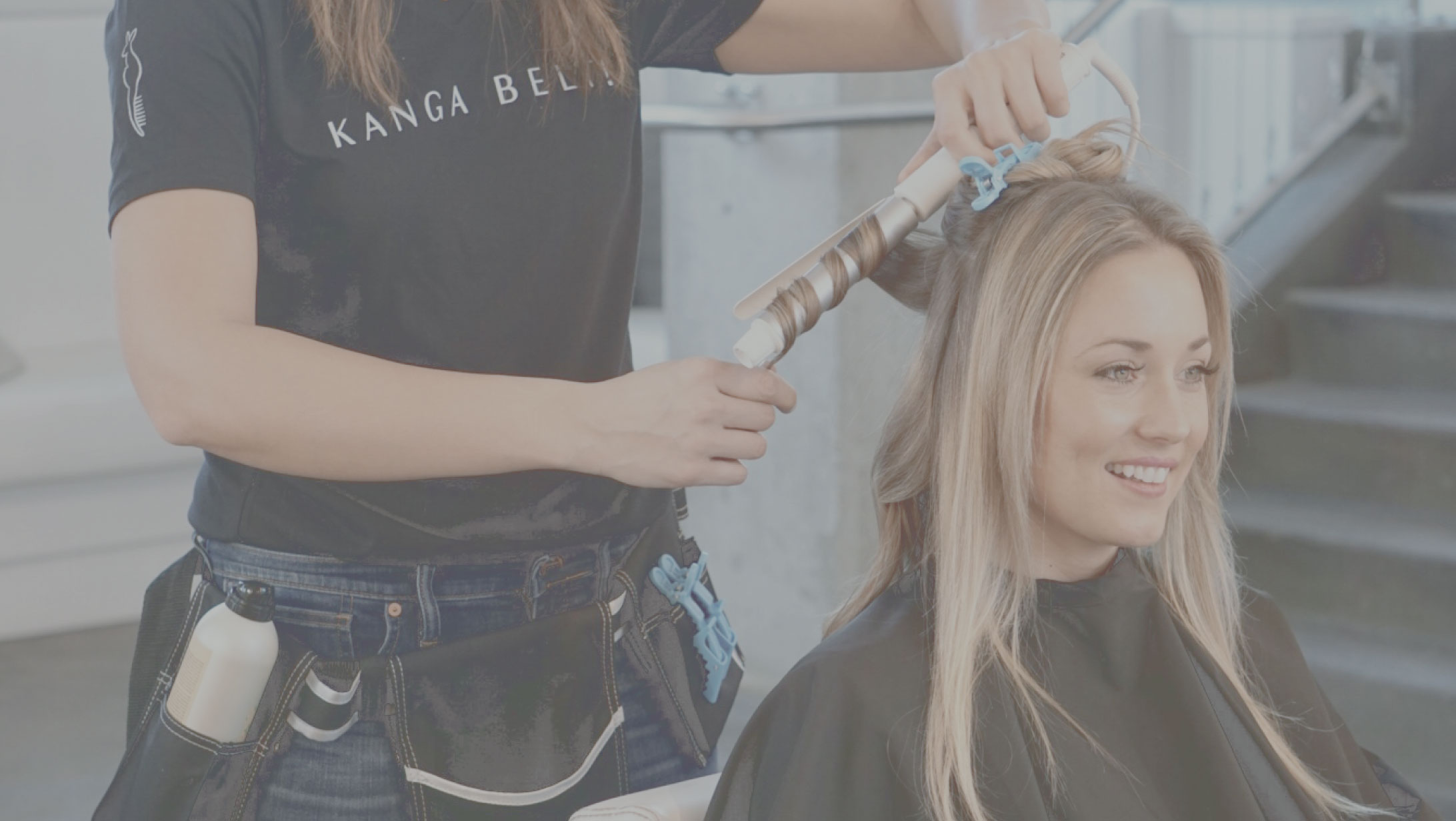 INTRODUCING
The KangaBelt! Designed to efficiently execute cuts, blowouts and updos.
LEARN MORE
Your Day Just Got Way More Productive.
HOW TO WEAR IT
The KangaBelt! is a completely customizable salon tool that can be worn in a multitude of ways so you can make your day as productive as possible. Using the KangaBelt! during a blowout, updo, or cut can shave off 10 minutes or more by having everything needed for styling right on your waist. And you know what that could mean? More clients in a day, more money in your pocket!
SHOP IT
Blowouts are now a total breeze, Eliminate bending, reaching and stooping.
Individualize your station at your waist for each client.
Increased productivity puts more $$$ in your pocket.
Keep your tools close and your station organized.
Project confidence
for your clients.

⁠— Leslie Embry, Blowout Co. Owner
WHAT PEOPLE ARE SAYING
"As a salon owner, I can't give the Kanga belt enough praise. It's increased our productivity and our bottom line. Our stylists are getting more clients through the door. With a blowout it is all about efficiency and speed, and the Kanga belt definitely lowered our blowout time and increased our bottom line. "

"I love the Kanga Belt. I am obsessed. It holds everything I need and makes my job a lot easier. I am no longer reaching over my client to get to my counter. I can't imagine going back to not using it everyday."
⁠— Kaylin, Stylist
WHAT PEOPLE ARE SAYING

"I absolutely love the Kanga Belt. I have back issues and the belt helps minimize my pain by keeping me from constantly leaning over while working. It is super convenient being right on my waist. Plus, I can get my clients in and out in 45 minutes which makes me more money."
⁠— Savannah, Stylist
WHAT PEOPLE ARE SAYING